Similar to sending attachments larger than 25 MB using Gmail and Drive, Microsoft is taking advantage of self developed cloud service "SkyDrive" to provide it's users possibility to send emails with attachments bigger than 25 MB, as well.
Traditionally, all users with Windows Live accounts (@live.com, @hotmail.com, @outlook.com) are able to send emails with size up to 25 MB. If you try to attach any file larger than this size, you will see a warning message "Oops, this email has over 25 MB of files attached. To send these files, please use SkyDrive."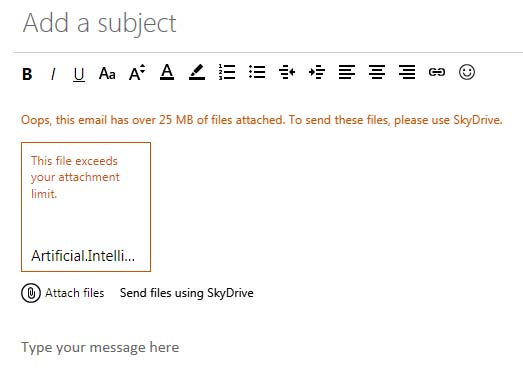 So, when it comes to sending large files, integration of Windows Live email account with SkyDrive storage service is winning combination.
This process goes automatically because that is how it is configured by default. You can check this configuration if you click on the "gear" icon next to your name in the upper right corner, then click More mail settings option and then under Writing email section choose Attachments: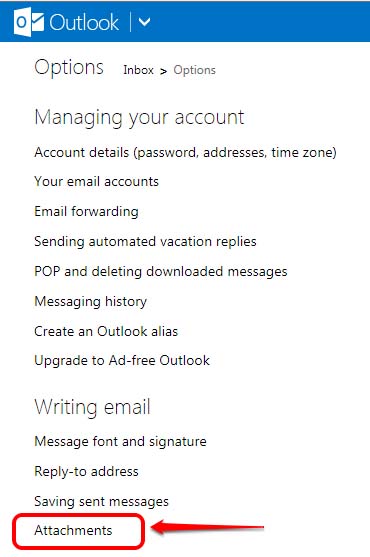 Also there are options to either "Always send files using SkyDrive" or "Always send files as attachments" but general recommendation is "Let Outlook choose" option to remain selected, because you will not need to think about the size of the files you're going to attach – Outlook will do.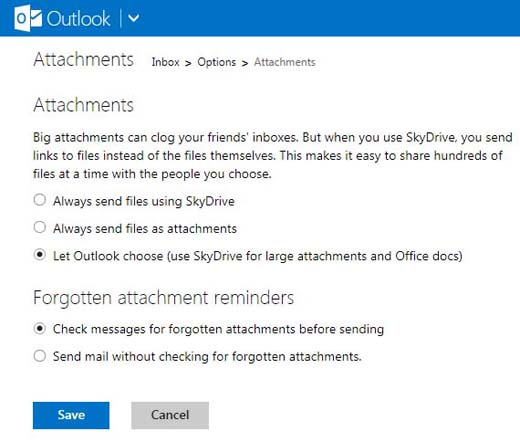 As mentioned previously, if the files exceed 25 MB it will be kindly suggested to send them using SkyDrive – just click on "Send files using SkyDrive" option under the red warning square (see the first picture). Soon after, you will see a thumbnail of the file being attached and green bar showing the upload progress.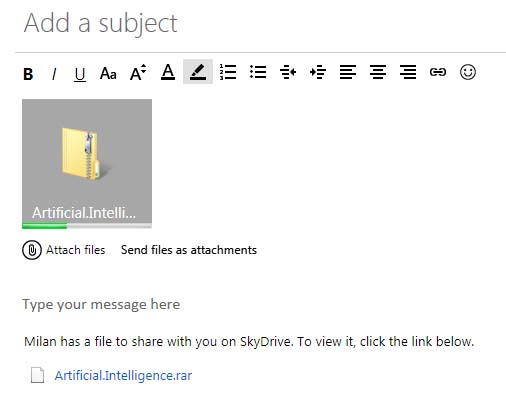 There is a trick about size limits when using SkyDrive:
If you upload files from SkyDrive app on your computer, they can be up to 2 GB;
If you upload files from SkyDrive.com , then can be up to 300 MB;
SkyDrive installation files

, except for Windows are also available for: Mac, Windows Phone, iPhone and iPad, Android and Xbox 360.