Do you sometimes feel frustration when you want to send attachments through Gmail bigger than 25 MB?
Most probably in this case you are switching to file-sharing services like SendSpace, Dropbox

 or other popular ones in order to share your important files with your friends/coworkers and to make your job done.
Well, you may consider another approach.
Since Gmail introduced the New compose experience, the next feature that Google Engineers have been working on is deeper integration between Gmail and Google Drive (former Google Docs).
Now, besides a traditional way to attach files, you can insert files into an email directly from your Google Drive.
But before explaining that, let's see quickly what is Google Drive:
What are the main benefits of using the Google Drive:
– Sending files up to 10 GB;
– Collaborative functions;
– Managing who sees the files;
How to send files bigger than 25 MB?
The first thing after you log into your Gmail account is to enable the new compose feature, if you haven't yet (it will automatically show up as option).
Make sure when you start composing a new email, it looks like this: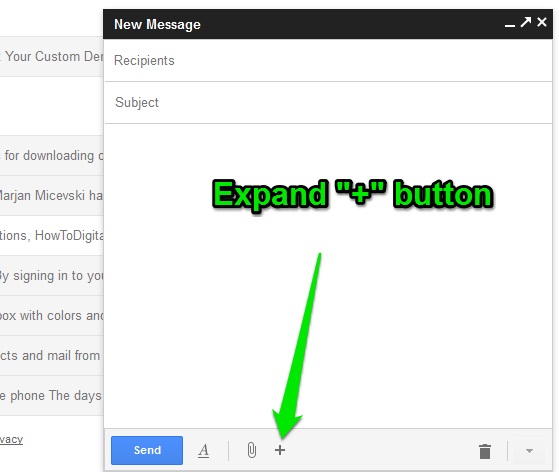 Then, click the "+" button and click the Drive icon: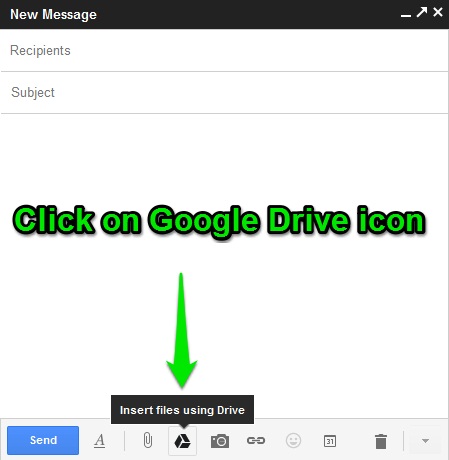 On the next screen start uploading your files to Google Drive: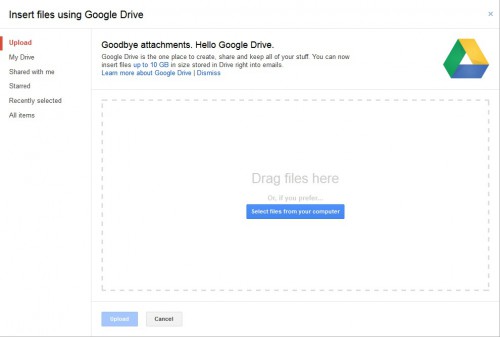 After upload is complete the file will show up in your email message.
At the end, when you hit the Send button, make sure the file has been shared in order to be seen on the recipient's side: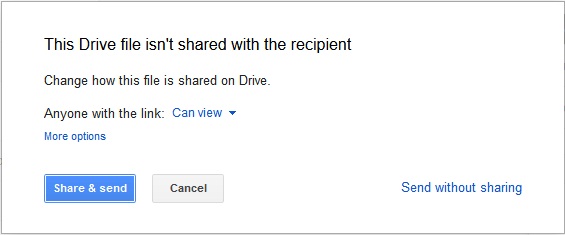 Important information and limitations
Have in mind that standard Gmail accounts have only 5 GB of free storage. This option for sending files up to 10 GB is available only for those who purchase additional Google Drive storage.
Here are some limitations, according to Google:
As for Documents: Uploaded document files that are converted to the Google document format can't be larger than 2 MB.
As for Spreadsheets: Uploaded spreadsheet files that are converted to the Google spreadsheet format can't be larger than 20 MB.
As for Presentations: Presentations created in Google Slides can be up to 50 MB — which is about 200 slides.
Other files: Files that you upload but don't convert to a Google Docs, Sheets, or Slides format can be up to 10 GB each.
More details regarding the limitations are provided here.
Related: Send emails from Windows Live accounts with attachments larger than 25 MB using SkyDrive