If you want to open and read emails at the same time from more than one Gmail

account, than you don't need to use different Internet browsers to do that (like opening Chrome

, Firefox

, Opera etc). The only thing you need to do is to add second account within the same browser session.
In the upper right corner, click the email address and then Add account: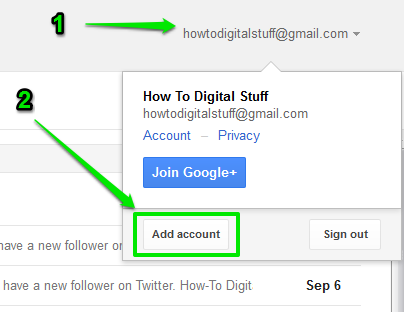 A new tab will open, where you should sign-in with your second Gmail account. It's the same Sign In form.
If everything is OK, you'll see both accounts. With one click you can switch between the two different mailboxes.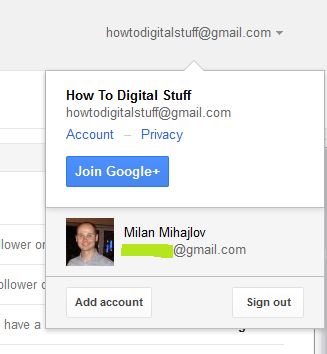 Notice that not all Google products support multiple sign in. Therefore, when you switch to another product check the upper right corner of the page to see whether you are using the correct account.