After you install

Windows 7, you may notice that it comes with already pre-pinned programs in the Taskbar such as: Windows Media Player, Windows Explorer or Internet Explorer

. Good thing is that this list is not final and you can modify it according to your personal needs and pin whichever program you want.
Here is how it goes:
From the Start menu, navigate to the "All Programs" list and locate the program you want to pin: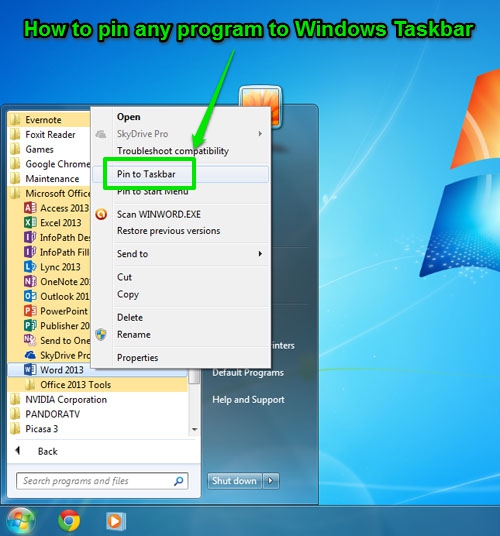 Then right-click on the program (in this case I pinned MS Word 2013) and from the context menu choose "Pin to Taskbar".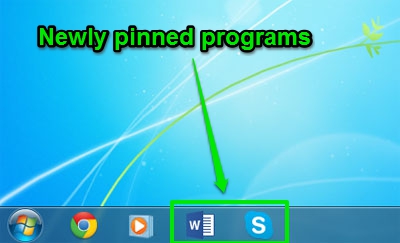 Another approach is, when you have the program opened just right-click and choose "Pin this program to taskbar".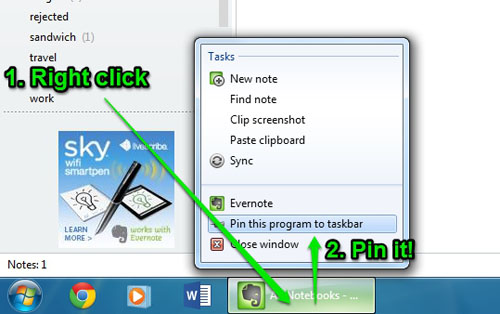 How to remove pinned program from taskbar
Just right click on the already pinned program and choose "Unpin this program from Taskbar"