After the latest update to Gmail, users have the possibility to choose where to save attachments. Besides the classical downloading of attachments to the local hard drive i.e. in "My Documents" or "Downloads" folders, now Gmail gives option to send them automatically to your Google Drive. This is also a big help for people who use Gmail on smartphones and tablets, as Gmail provides unified communication approach.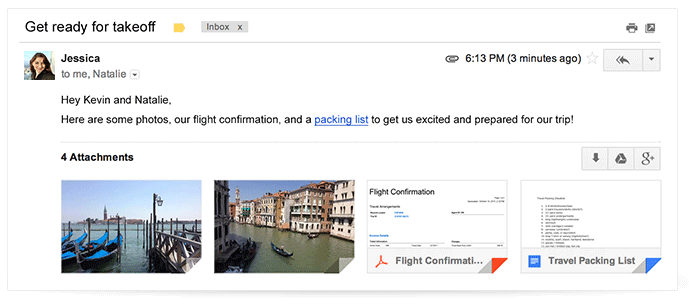 photo credits: Gmail
But not only that. Attachments are now visually represented in a different way, as square boxes. You can easily notice this when you hover with the mouse over them, two different icons will appear within. Whether it is a picture, PDF file or DOC file, with a single click you will see a preview of that file right in your Inbox. By pressing ESC you go back to your email message.
On the other side, if you already have organized the folders within your Google Drive, by pressing the Drive icon you can choose to save attachments to the specific folder, or eventually create new one.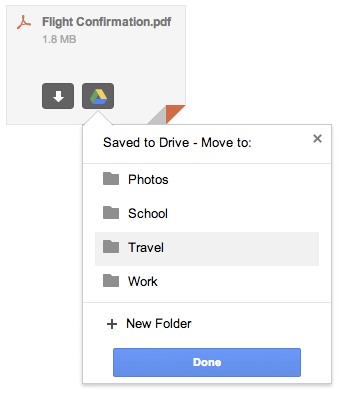 photo credits: Gmail
This is one step more towards a tidy Gmail inbox

.
Related: How to send attachments bigger than 25 MB

?