Although Windows 7 Operating System was released a couple of years ago, there are many people still asking on Internet how to reset Administrator password on Windows 7. Therefore, we prepared very simple and illustrated guide for how to accomplish that.
In this example we are using Windows 7 Professional edition.
It is worth mentioning that resetting Administrator password requires to either use Administrator account or account with Administrator rights on your computer.
In general, there are two ways how to reset administrator password.
Here is the first one:
Step #1: Click Start button, go to Computer, right-click and choose Manage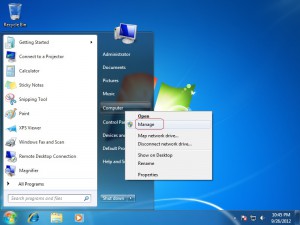 Step #2: When Computer Management console opens, navigate to System Tools > Local Users and Groups > Users. On right pane you will see listed all your computer accounts. Right-click on Administrator account and choose Set Password…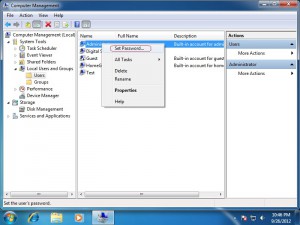 When Set Password for Administrator dialog box appears, just click on Proceed button.
Step #3: Set your new Administrator password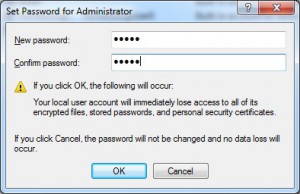 If you do everything as it should, you'll receive a confirmation The password has been set.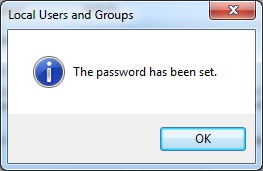 You may want to know how to enable Administrator account in Windows 8 Professional (it can also be applied for Windows 7 Professional).