Google has rolled out a new security feature for its users. By visiting Devices & activity

page you can see a list of all devices that accessed your Google account in the last 28 days, but also all devices currently accessing the account. On the dashboard you will find a useful information like: the type of the device, whether it is desktop or mobile, the geolocation, IP address, but also the type of the browser that was used and time-stamp of the last sign-in.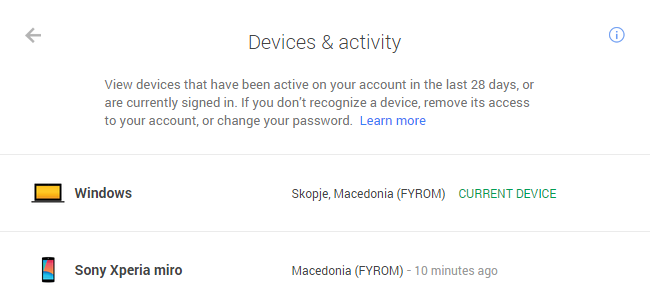 If you lost your smartphone that has access to your Google account, such as Gmail app, you should immediately remove it. By the way, if you are an Android user, you may take advantage of Android Device Manager and eventually find your phone

.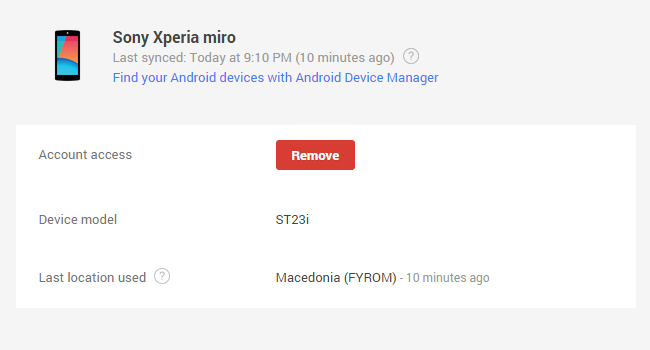 For a general overview of how much your Google account is secured, just visit Security Dashboard

 – it is a starting place to enable 2-step verification, recovery email, enable alerts such as receiving an SMS

when there is unusual activity on your profile, etc.