If you thought on putting your favorite friends in "Close Friends" list, it is not that. Actually, Facebook recently released new features which are about customizing your News Feed in a new way.
In order to start, go to your News Feed and hover the mouse on the left side of the News Feed item. Click on the small "gear icon" that will appear: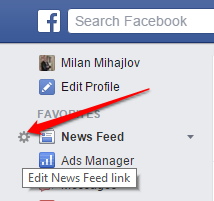 Then, click Edit Preferences: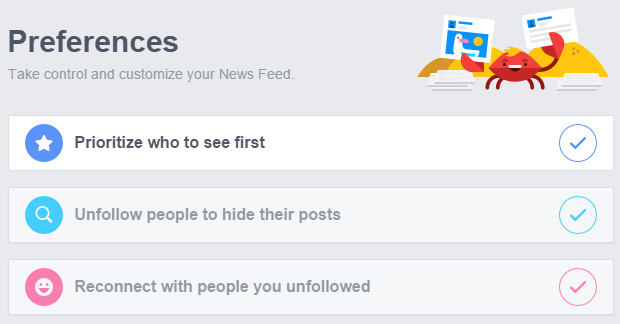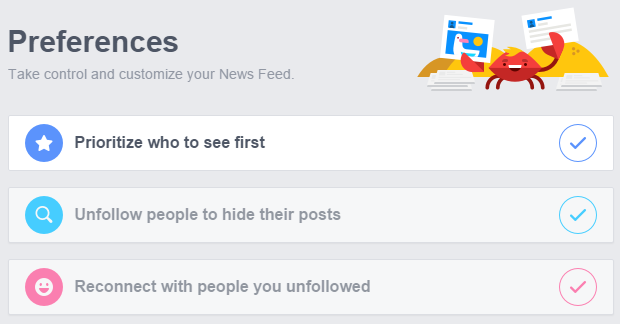 You have 3 options here.
The first option is "Prioritize who to see first" – it is about choosing whose posts you don't want to miss. You will always find their posts at the top of your News Feed.
The second option is "Unfollow people to hide their posts" – instead of doing this individually for each of your friends, now you are able to unfollow friends you don't want to see their posts from a single place. Of course, only you know about this change.
The third option is "Reconnect with people you unfollowed" – in case you change your mind and want to get in touch and see the posts from friends you have previously unfollowed, this is the place where you take back everything. Just select the friends you want to see their post on your News Feed again.
Just to mention, that besides your friends you can also manipulate whether to prioritize, unfollow or reconnect with Facebook Pages.