I was looking through the Google+ network when I came across news saying "Google Wedding Planning" and I accidentally found out the new Google Product Google For Weddings. It is a website which gives you the tools to organize, socialize and pull off your wedding.
What is Google for Weddings all about?
Google simply puts in action the products we already know. By using free group video calls on Google Hangouts you can gather the family to announce and celebrate the news, regardless of the type of device they are using. Then, by using Google Maps you can find the best party place for wedding, thus providing detailed instructions how to get there.
Comprehensive Wedding day planner
Next comes maybe the best part. Using the Google Docs wedding template designed specially for this purpose you can calculate the wedding costs, but not only that. In one comprehensive spreadsheet you have various helpful tools to plan the wedding logistics. Guests list, Budget estimator, To-dos, Wedding day schedule, Music, Seating chart, Photo-session planner, Gifts, Wedding day schedule are just part of the things coming built-in this template. All budget related cells are interconnected with implemented formulas and they auto-update.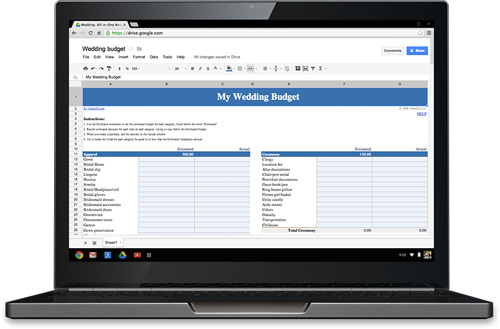 Using the Google+ Event page you put in one place all necessary information for your guests including the date, time and location.
Next in the row is creating a wedding website. By creating a website you combine all things together: the wedding day information, RSVP, guest registry and other important things. Choose between dozen of wedding templates.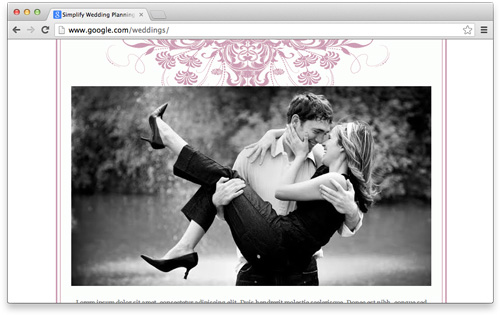 At the end, after everything is over and photos captured, let Google+ Photos do a little magic with the photos through animations, panoramas and collages. Another option is to take advantage of Dropbox Web Albums.