How much Google cares about security of your account shows the latest call-to-action campaign announced yesterday on the occasion of Safer Internet Day. If you spent just 2 minutes and go through the Security Checkup of your account, you will get additional 2 GB free space on the top of your existing Google Drive online storage.
This security checkup includes: existence of necessary information for account recovery such as mobile number, secondary email address, security question, then list of locations from where your account has been accessed, applications and devices that have access to your account etc.
If you do all steps correctly, at the end you will see 3 green check marks: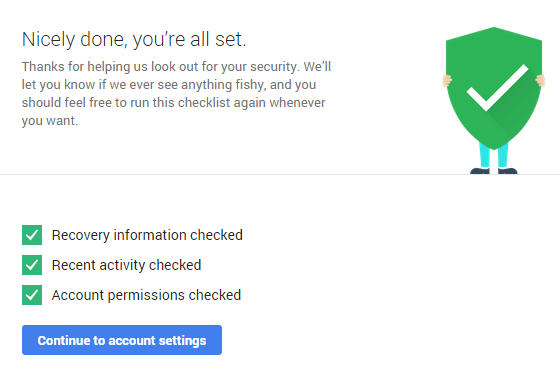 Basically, this will ensure that you will be awarded with additional 2 GB by 28 February 2015 which will be confirmed by sending email to your mailbox.
Only personal Google Drive accounts are eligible for this campaign and not Google Apps customers.
It is strongly advised to all Google users to regularly check Google's Safety Center for latest security tips.
Here is the official announcement.