Facebook made the option "Year in Review" live couple of days ago. Unlike last year, this feature is now fully customizable so each one can choose which photos to appear on their timeline and which ones not to appear, either the photos were uploaded by themselves or were tagged in. A Facebook representative has said they implemented a special algorithm which reduces the chance for the user to see a bad photo:
We heard feedback last year that we need to do more to select the photos that are most enjoyable to people and make it easier for them to edit the photos they see and share in their Year in Review. So we've applied a unique set of filters to Your Year in Review to reduce the chance we'll show you a photo you don't want to see. And for the photos that our algorithms don't catch, we're giving people control over the photos in their Year in Review. Any photo that we suggest that you'd rather not include can be easily removed or replaced, and you can choose whether you want to enjoy this experience yourself or share it with friends.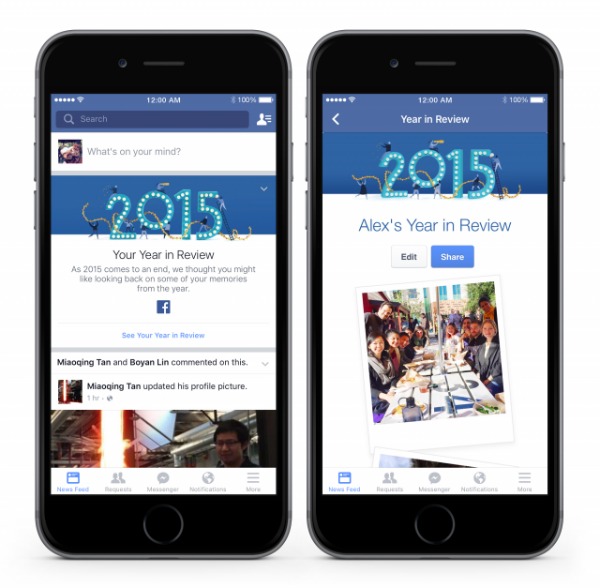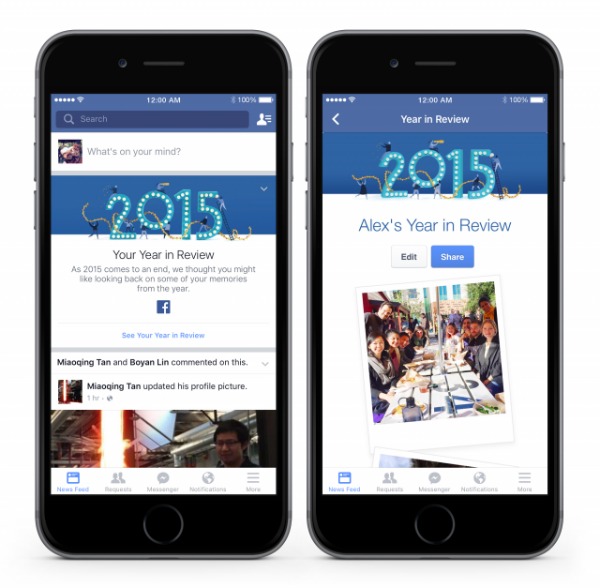 Also, the feature has been redesigned and looks like a photo strip.
If you want to see your Year in Review click HERE.